Lena Schmidt
Lena Schmidt has experience teaching yoga, outdoor education, college writing, social justice, K-12, ESL, dance, and gymnastics. Lena is a Teaching Assistant for the Dimensions of Culture Program at UC San Diego and a writer. Lena finds that the physical and spiritual aspects of yoga aid in the never-ending search for peace, calm, and positivity within. She is passionate about sharing these tools with others and forever learning through personal practice, trainings, and workshops. Lena is intentional about taking yoga off the mat and loves finding the bridges between the heart and mind, the individual and community, and mindfulness and expression. Lena is also an avid hiker, trained as a Wilderness First Responder, and leads adventure/yoga retreats around the world. Learn more about Lena at www.phantommoonholistics.com
Patty McGee, M.Ed.
Patty McGee is an educator, author, and consultant. She has worked near and far—in her own hometown of Harrington Park and across the world in Abu Dhabi and many places in between. Patty's passion and vision is to create learning environments where teachers and students discover their true potential and power through joyful inquiry, study, and collaboration. Her favorite moments are when groups of teachers are working with students together in the classroom. It is truly where the magic happens. Her latest book is Writer's Workshop Made Simple: 7 Essentials for Every Classroom and Every Writer. Patty is also a contributing author to Benchmark Writer's Workshop and the program author of Benchmark Grammar Study Mico-Workshop.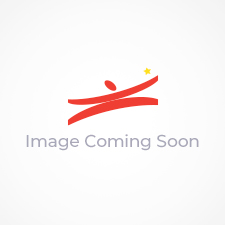 You might also like
The Reycraft Books LGBTQ Collection
The Reycraft Books LGBTQ Collection features 3 books from Stonewall Award-winning trans writer Kyle Lukoff. The Max and Friends series is a groundbreaking LGBTQ+ transitional chapter book series. This collection includes:
Call Me Max — ALA 2020 Rainbow Booklist Selection
Max on the Farm — Kirkus Starred Review Book
Max and the Talent Show
Teacher's Guides for each title
Learn More
Episode Transcript
Announcer:
This podcast is produced by Benchmark Education.
Kevin Carlson:
June is Pride Month. In recognition and celebration, we present today's conversation as allies of the LBGTQIA+ community. I'm Kevin Carlson and this is Teachers Talk Shop.
Lena Schmidt:
I really want to strongly say, center, and amplify the voices of people who have been so marginalized throughout history and currently today. Let their voices be heard.
Kevin Carlson:
That is Lena Schmidt. Lena is a writer and social activist and a yoga teacher. She teaches writing at the Thurgood Marshall College at UC San Diego with a curriculum focused on social justice. Author and educator Patty McGee, spoke with Lena to learn more about how teachers can create affirming spaces in their classrooms, school communities, and community at large.
Patty McGee:
Let's start off first by just sharing some words that are important for us to know, some of the important language that we use in creating affirming spaces.
Lena Schmidt:
I think that's a great place to start, thank you so much for having me, Patty, and I am very proud to be here with you as an ally. And so maybe we can start there, just this word has been tossed around a lot lately ally, accomplice, coconspirator. And so, it's great to say proudly, I am an ally to the queer community, to the LGBT community, and an ally is sometimes considered someone who is just in the learning phase, like, OK, I'm getting curious, maybe I'm listening to a podcast, maybe I'm reading a blog post. And then going farther than that and really being a champion for the queer community in all in all capacities, as an educator, as a human being, that kind of we can change the language and say, I'm an accomplice, I'm a coconspirator, I'm willing to vote, I'm willing to shift my curriculum, I'm willing to speak out for this community as a proud non-member of this community. So, although we can use those terms interchangeably in conversation, just know there's a little bit of nuance and it is quite revolutionary to stand up as an ally and say I will stand with and for this community. That means I will wear my rainbow T-shirt, maybe I'll show up at Pride Parade, I will check in and call my friends who do identify as part of the queer community.
Lena Schmidt:
So then in terms of language, we you know, I just tossed around these terms queer and LGBTQIA+, so we can break those down a little bit. And queer is a very recently reclaimed term. And so, it's kind of a catchall for anybody who falls outside of the cis-gender heterosexual spectrum. And it's always and only OK to call someone queer if they personally identify as that.
Patty McGee:
Yes.
Lena Schmidt:
And it is interchangeably used with LGBTQIA+ as a catchall for anybody. So, it's OK to say the queer community.
Patty McGee:
Yes,
Lena Schmidt:
But when we're talking about individuals, depending on context, some people choose to identify as lesbian, or gay, or transgender, or intersex, these are the acronyms that we breakdown, or bisexual. So, as you get to know folks, you can ask people how they choose to identify, or they'll share with you.
Patty McGee:
Yes, and I think something that you've taught me, too, is that this language is ever evolving, that when I first was talking with you about planning this conversation, I was saying create safe spaces. Right? And you brought up through your own learning that using the words affirming spaces are just a lift and elevation from something kind of almost passive to something outwardly accepting, and I think it's the same way as you describe the ally versus accomplice versus coconspirator, they're all in a pattern of growth and it's where we choose to be. And also identifying where people can fall within that queer spectrum, is something so helpful because we can think of anyone who identifies as queer as just a singular type of person but there's so many beautiful dimensions that spread across so many ways to identify, that knowing those words can really help us find the beauty in each person.
Lena Schmidt:
Yeah, exactly, and that switch from safe space to affirming space really opens up that spectrum, that rainbow, that beautiful diversity of life for all of us. And so, you know, in any educational space, whether it's you know, I've worked with outdoor education, I teach yoga, and I worked with elementary students and college students, safe space is the very least we can do. We want our students in whatever context to feel that our space, whether it's a physical space or a remote online space, is a place where they can be themselves.
Patty McGee:
Yes.
Lena Schmidt:
And so that's the baseline. And then and I've learned from listening to my one particular friend who's trans saying, let's make our spaces affirming so it's not just safe, it's empowering. We want you to be you.
Patty McGee:
Yes.
Lena Schmidt:
We want you to be you. I think that that is a responsibility of an educator.
Kevin Carlson:
After the break, Lena talks about how teachers can create affirming spaces for the queer community in their classrooms. Stay with us.
Announcer:
Reycraft Books publishes trade books and literacy resources that meet the diverse needs of children, families and educators. The powerful talents of our award-winning authors and illustrators, primarily from underrepresented communities, honor the voice and vision of all children. Teaching children to read well and to develop a love of books is at the heart of our mission. Our picture books, early chapter books, middle grade books and graphic novels connect children to the world around them, informing, inspiring, reflecting their experiences, and calling out to be read again and again. Learn more at ReycraftBooks.com.
Patty McGee:
Could you share with us an idea or two that you have for creating an affirming space in the classroom itself and within those walls of the classroom?
Lena Schmidt:
Yeah, there's lots of great ideas, and the one I'm going to focus in on today is one that I think can it's very small and it can have a big impact. And so, it's changing language, just practically deleting any gendered language from your vocabulary, especially in your role as a teacher. So, I made this shift somewhat recently, I would say in the last two years when I'm holding space, I always say, "Hi, everyone." "Hello, friends." "Hi there." Instead of saying, "OK, boys and girls. OK, ladies, let's get started." Take out the gendered language and it automatically becomes a welcoming space for anybody who is in that room. So that's what I would say is a simple shift to make and even though I'm saying it's simple, it does take practice and you might accidentally say, "Hey, guys," and it's OK and you will work on shifting it. It's always a practice.
Patty McGee:
Yes, I'm so glad you said that last part, too, because there's so much about our just present thinking no matter what it is, but we're talking about our queer friends, family, and community and people, humans of the in the world. And to know that we're working on it, I know means a lot to those who identify in that rainbow. And I wish that I could easily switch to, you know, or magically and instantly switch into not using any gendered language, but I'm realizing just how ingrained that is in my spoken language and in my written language, it's almost easier with writing because you can go back and like look for that. But once things are said, can't be unsaid, but just still to be patient with ourselves when we make that switch and I know that those who are thirsty for that affirming space are also grateful when we're when they see the efforts put forth of trying to unlearn that sort of language that's been imprinted in us. So, I love that idea and I love the acknowledgement to be patient.
Lena Schmidt:
Yeah, and actually what you just said about it, it's a human affirming. This is really... We are demonstrating empathy, compassion and justice through our use of language. So, us putting our pronouns into our Zoom's screen here, introducing yourself with your pronouns, referring to people by their preferred pronouns, she/her, they/them. It can be it's a new thing, so it takes some practice, and you might slip up and then you apologize, and you try again. So, I feel like that's what I've heard a lot lately as people saying, "But I don't know how to do it." And it's OK we're all learning, and we do better by practicing and we do better each time. And it is ever evolving, and it's a very, very small shift that demonstrates so much empathy and compassion. And it can really make someone feel safer and held, in a society that is so dangerous and challenging and really against people for just being people.
Kevin Carlson:
After the break, more from Patty McGee's conversation with Lena Schmidt. Stay with us.
Announcer:
Call me Max, Book One in the Max and Friends early chapter book series. Written with warmth and sensitivity by trans writer Kyle Lukoff. This book is a sweet and age-appropriate introduction to what it means to be transgender.
Kyle Lukoff:
The teacher called out our names: "Emory?" "Here." "Stella?" "Me!" I raised my hand when she got to my name. She looked at me and then back at the list of names and then back at me again. I wondered if she thought my name didn't make sense for me. I felt that way, too. "Can you call me Max?" I asked. Max is the boy in my favorite book. She nodded and wrote it down. I won't tell you what my old name was. That's a private
Announcer:
School Library Journal writes, "This is an excellent and potentially groundbreaking publication choice as an early reader title with a trans protagonist. A welcome title for classrooms, libraries, and P Flag and other support organizations collections.
Kyle Lukoff:
I came out when I was much older. I didn't know that I was trans until I was already in college. And Max is like five or six years old. So, there is that difference. But I think it's really important to be an openly trans person writing books for kids so that all kinds of kids can see that no matter who they are, they can grow up to be writers and artists and just adults in the world where that part of their identity isn't something they have to hide. It's not something they have to be ashamed of. And it's also not something that they have to get over or get passed or overcome. It can be something that is just a larger part of their life that influences who they are but doesn't dictate who they have to be.
Announcer:
Call me Max is part of the Reycraft books LGBTQ Trade Book Collection, which includes teacher guides for every title. For more information, visit BenchmarkEducation.com.
Patty McGee:
Now that we talked about the classroom, let's talk about the school building, like the school community itself. What is it that when kids step outside of their classroom, what can that community do to be supportive and create those affirming spaces?
Lena Schmidt:
Yeah, I love this question I think space is, so it has so much power. So, just by putting up posters of LGBT icons, or change makers from history, or triangle stickers, equality stickers, safe space stickers, there's all kinds of resources out there, having these visual reminders that this is part of our history, this is part of our community. These people have an impact on all of our lives, you know, can really mean a lot. It's important to educate everyone and it can be especially meaningful for students who may be queer, or questioning, or not feeling accepted at home, then the school space can be a place OK, well, I know if I go to Miss McGee's classroom, I know that's a safe space where I can breathe.
Patty McGee:
Yes, yes, absolutely, and that's one of those things that can literally save the lives of students is to have a place that they can go and so many, many families when, and this is sad, but this is reality, so many many families, when their children come out are, so they feel such an offense to it that they separate themselves or they create an unsafe or unwelcoming space at home. And so, we know that we can counteract that at least in some way I mean, we'll never replace it, but in some ways saying the rest of the world can hold space for you and there's hope here. And so, creating that in the classroom and the school community can really make a world of difference to students. And again, it's human. I mean, it's just being simply human and holding compassion and empathy, just as you're saying, for those who are discovering who they really are and trying to live that life. So, speaking of families, one of the hardest parts, I believe, is looking now outside the school building like classrooms and schools can do things overtly and or, you know, kind of subtly to show that all students are affirmed here. That out outside the school community, so the community at large has a lot of opinions. And often there are places and spaces that children, students, grownups, anyone that falls within that queer community are either fearful or unaccepted or uncomfortable. So what idea, you have for us to be able to create a community that starts to dismantle that type of thinking, that's creating that fear, that discomfort for our queer friends?
Lena Schmidt:
Yeah, such an important question. And there's lots of answers, there's lots of small things that we can do as individuals. I would say the one of the most important things is to really center the voices of people who are in the community censoring the voices, amplifying the voices of people who identify as part of the queer community and that could mean inviting speakers into your school community right? People who identify as part of the community coming into the schools. That could mean you start following certain people on social media. Like I'm really into nature and hiking and outdoors and I've been following this amazing person, Patagonia, on Instagram. I don't know if any of you have heard of them, but amazing, does outdoor advocacy and LGBT advocacy. And it's really fun content. So, you can be interested in multiple subjects. You know, start reading books and listening to folks who identify as gay. One of my favorite poets is Staceyann Chin, and her poetry is about being queer and as an ally, speaking up, and passing the mic whenever possible right? There's lots of things we can do. And I really want to strongly say center and amplify the voices of people who have been so marginalized throughout history and currently today. Let their voices be heard.
Patty McGee:
Yes, absolutely. And I also believe that one of the best ways to dismantle prejudice and the difficulty of accepting all humans around us is start to get to know the humanity of others. And so, when you talk about this, you start to amplify the voices of queer people, what that will do is help those who have such disdain, or discomfort, or wherever they stand really start to see the humanity in those around us. And I do believe that the more we see humanity and one another, the more accepting, empathetic and compassionate we can be. So, I really love that idea. Lena, I'm so grateful for you and all you bring to this world as a human because you bring great things and I hope everyone has a chance to check out Lena Schmidt and all she has to offer because there is so much, and that you showed up as an accomplice today, to share some ideas for supporting the queer community. I'm also just going to say I'm super excited about the blog post that you also wrote for us. So, for those who want to read up more about ideas on how we can be an accomplice, or for those who are who identify as in the queer community, what they can do is perhaps share your blog with others as a way to show people how to get started if they're not already there yet.
Lena Schmidt:
Yes, thank you so much for having me. And y'all, we just got to the tip of the iceberg the blog post has a lot more ideas for practical solutions and practical things we can do to really embody this empathy, and welcoming, and affirming spaces.
Kevin Carlson:
Thank you, Patty, thank you, Lena Schmidt, and thank you for listening to Teachers Talk Shop. You can read Leanna's blog post creating an affirming space in the classroom for LGBTQIA+ students at BenchmarkEducation.com. If you enjoy learning from Patty's conversation with Lena Schmidt on the show, please tell a colleague about it or share it on your social network. And be sure to visit TeachersTalkShop.com and sign up for our newsletter. For Benchmark Education, I'm Kevin Carlson.