Travis Crowder
Travis Crowder is a seventh grade teacher in North Carolina and an active member of ILA, NCTE, and many of other literacy organizations. He studied literature and language, specializing in British literature, at the University of North Carolina-Asheville. He is the author of Reflective Readers: The Power of Reader's Notebooks.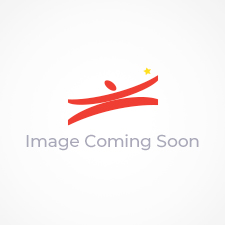 You might also like
Reflective Readers: The Power of Readers Notebooks Professional Development Book
by Travis Crowder
Imagine the dreamy poet writing in a leather journal about falling leaves. Okay, now banish that thought because with this book, Travis Crowder disrupts those clichés and shares lessons and strategies that crackle with newness. Teachers in Grade 5 and up learn to:
Use Tweets and hashtags to teach students to write small bursts of reflection
Model the ways a book sparks memory, emotion, conviction, action
Look for the tipping points in students' reflection—and prompt them to dive deeper
Embrace the idea that fiction and nonfiction authors want us to feel, so that as teachers we develop students' comprehension by giving value to emotional connections
Learn More
Episode Transcript
Announcer:
This podcast is produced by Benchmark Education.
Kevin Carlson:
A cereal bowl. A ceiling, a blanket, a leaf. A stuffed animal. A computer screen. These ordinary objects in your students' lives, they can help them write and they can help you teach. Today we're exploring writing, reflection, and the joy of the ordinary.
I'm Kevin Carlson and this is Teachers Talk Shop.
Travis Crowder:
The world is writing things for us every single day. All we have to do is know where to look and not just know where to look but look at it differently, through the lens of the ordinary.
Kevin Carlson:
Travis Crowder is a teacher and an author with ten years of experience at both the middle school and high school levels. He currently teaches seventh grade English and language arts and social studies at East Alexander Middle School in Hiddenite, North Carolina. His most recent book is Reflective Readers: The Power of Reader's Notebooks. Recently, Travis talked with author and educator Patty McGee about teaching writing remotely during times of quarantine and social distancing. And Travis offered some practical ways to invite students to notice, reflect, and write about their everyday worlds. Patty began the conversation with a simple question: Why have students focus on the ordinary in their writing when they're living in such extraordinary times?
Patty McGee:
Travis, thank you for being here with me today. I'd love to just start with just the basic question here of like, why have students focus on the ordinary during these extraordinary times? What's the purpose behind that?
Travis Crowder:
For me, looking into this and having students think about the things in their lives that are ordinary, such as things that are as seemingly mundane as the pattern on your ceiling, the pattern in the carpet, the way the room feels when you wake up in the morning, trees that grew outside, the feel of grass beneath your bare feet or the sound it makes when you're stepping in it or through it. I think those are so important because it really brings you back to things that are beautiful and things that are gorgeous in our world. We often get so caught up in things in education, and I'm bad about it too, getting caught up in standards, getting caught up in assessment. And I think sometimes that we forget collectively that students have lives and they're around things that sing the poetry of the world surrounds them all the time. And we don't have to walk very far to begin to see lines of poetry erupt in the world around us.
The world is writing things for us every single day. All we have to do is know where to look, and not just know where to look but look at it differently and looking at things through the lens of the ordinary. And by that I mean looking at it as what about this, you know, what are the things that I see every single day? What are the things that I may look over? And looking at them for signs of beauty or for signs of difference. Looking at them for things that set them apart, things that draw you to them. And I also believe deep down inside that it's the ordinary that connects us to other people. And when we look at something, whether it be the blanket that you have thrown across your bed or it be a beautiful painting that's hanging somewhere in your house or a work of art that you've created, you're noticing beauty in much the same way that other people are noticing beauty. And it doesn't necessarily mean that you have to appreciate it the same way, but you're looking at it through that same lens. And I feel like it's connection and it helps bind us together.
Patty McGee:
I really think that that is something so true that I just really want to emphasize that when we look at the ordinary, the things that have been placed around us or within us, that are other times when we have lots of distractions of bells and whistles and, gosh, you know, lots of tech and things like that, those are things that draw us away from those things that are the ordinary. But the ordinary is there to remind us who we are and to remind us that we're connected with one another, so...
Travis Crowder:
Something I wanted to add to that is the power of difference here. What is ordinary to you may not necessarily be ordinary to me, but when we come together to share our thinking, we write things. We talk about things. It gives me a chance to honor the space in which we live and also to grow my appreciation and understanding of who you are as a human.
Kevin Carlson:
After the break, Patty and Travis get practical.
Announcer:
Looking for more information about distance learning? Benchmark Education has created resources to support teachers, students, and their families. All developed specifically with remote teaching and learning in mind. Learn more at benchmarkeducation.com
Patty McGee:
Let's now get practical and see how can we, or how have you created opportunities through writing for students? Or we can just say people because I think we can all do this. I think whether we're a student learner or adult learner, that these are all things that will benefit us in some way. But I know that you have a few very practical ideas, and I'd love if you could start by just sharing one and then maybe some of the outcome that you saw from it.
Travis Crowder:
Absolutely. The first thing that comes to mind is going on notebook nature walks. One day I was sitting in my classroom thinking about what it was that students needed, and this is nothing brand new. But I thought if I take them outside, what is it that we could do? What is it that, and I found I was spending way too much time thinking about trying to plan it, and I just needed to let it happen. So, I said, all right. The next day they came in, I said, I want you to get your notebook and a pencil, we're gonna go on a notebook nature walk. And I just want you to go out, and I gave them several parameters but basically, I want you to go find something and write about it, find a space. And we'd been talking about sensory language anyway, so you know, things that you see and you hear and you feel, things that are going through your mind while you're looking at it. And I noticed that so many students were writing, and the writing was meaningful. It was coming from deep inside, but it also was conveying something. I think that's, you know, an important part of that, too. And they were sketching.
So, I feel in one of the ways that I try to help students connect with the ordinary around them is to give them a chance to go out into the world. Our classrooms are great places, but they will never match the majesty of the outdoors. So, getting outside and giving them a chance to connect with that and to feel things, to touch things, that is one way that I really like to help them connect with it. And it's beautiful seeing them etch things inside of their notebooks and scratch out their thinking.
Patty McGee:
Yeah. And I'm thinking that one of the blessings that you have is that you are in North Carolina and you have outdoor space to go to, right? And so for those of us who have that, I think that's really, really important. I also want to just emphasize a little bit more of the notebook work that you were doing there because even if it's not a nature walk, what you did was you gave them the space to find something, to think about it, to sketch and to really just play with words, language in the face of the ordinary. And even if there isn't nature for someone to go out to, just getting out of the classroom itself and finding spaces that are, even if they're indoors, they're just spaces that maybe we haven't looked at with a particular writerly lens, so to speak. So I think that notebook space, that space, when I was in Texas, this was a phrase that was used a lot as we talked about the notebook. You were saying it's a place to muck around.
Travis Crowder:
Yeah, it is.
Patty McGee:
Yeah. And, you know, being from New Jersey, we don't really say muck around very much, but I think it's just totally the right way.
Travis Crowder:
We don't say that a lot in North Carolina, either.
Patty McGee:
But it was just so perfectly phrased, so I'm like I'm definitely using that. So, you know, making that space and time for that type of inward and outward thinking and the place in the notebook to make that happen.
Travis Crowder:
Even going somewhere in school, I love how you mentioned that. Going somewhere in the school and sitting, which is something that I ask my students to do, sitting somewhere that they don't often sit and giving them permission to go and just sit and observe and write, and write what they see. So often things hide in plain sight. And it's those things, well, I never noticed, you'll hear them say, I never noticed that that was there or that there was that doorway that led over there. And I thought, well did you write it in your notebook? Did you capture it? I mean, that's something that is moving, it's powerful. And it moves us forward, but it also moves our writing forward.
I've been talking with authors here of late, and one of the things that has come out of our conversation is that your story is really important, the story is profound. But it's those things, those ordinary things that really pull your reader in and help them see where they are. And it also helps to build a connection. So even though we may be saying, well, they're just describing a part. That is building their writing and it's helping them look at it through a different lens.
Kevin Carlson:
We'll have more from Patty and Travis after the break.
Announcer:
Have a topic in mind? Visit us at teacherstalkshop.com and submit your topic idea. Or need an answer about a teaching practice or the podcast? You can e-mail your questions and topic ideas to info@teacherstalkshop.com.
Patty McGee:
What else do you do in the classroom?
Travis Crowder:
All right. So, another thing that I've recently fallen in love with is, well, actually, it's not recent, but it's something that my students have been doing recently. I love poetry. To me, poetry is the genre that touches all others, making your writing have an edge. Poetry does that. And I've really fallen in love, I've been in love with Pablo Neruda's Odes to Common Things, but something I love to ask kids to do is for us to read them. And we recently read the poem "Ode to a Large Tuna in the Market", which is lush with language. It's so sensory and it's ridiculous when you think about it like an ode to a tuna, a large tuna. But when you step back and you look at it, it has so much beauty and it has so much power.
And so, I ask students, even in this awful time that we're in, I ask them to choose an object in their houses that they could write from. And I have two but I'm just going to read one unless time permits for two. But this is from a student whose name is Leah. This is called "Ode to My Music". Here, oh, and another thing I wanted to say is that she intersperses some song lyrics in there so you may notice some of those. I'll tell you what they are at the end.
Ode to My Music
Here booming in my ears are the lyrics I use as fuel to my creativity.
And I think it's gonna to be a long, long time till touchdown brings me 'round again to find I'm not the man they think I am at home.
Surrounded by the music I start to mouth the lyrics that give me inspiration, the songs that make up the soundtrack to my life.
Only you make things seem normal through all of this.
You bring me joy in the midst of chaos.
Dead. The battery is dead.
I get the charger and head to the nearest wall outlet, I plug it in and I continue where I left off.
We are the champions, my friends.
Patty McGee:
Wooo, I have chills.
Travis Crowder:
Isn't that beautiful?
Patty McGee:
h, I have chills like oh, like, that really is. Oh my word.
Travis Crowder:
Sort of as a plug from mentor texts here, I told them to, I said you're welcome to write this in any structure that you want. But I think it's important for our young writers that we give them something to lean on, something to hold to as they write. And so I, in the text that I wrote for them, I used the very first line of Neruda's stanzas to help guide my own. And I said, if you look at it, and I bolded it for them on the document I shared, I said, if you look at it, I've leaned on his words to help guide my own. And you don't have to do that, but I would encourage you to because it will help give you something to lead your thinking as you go through each of these stanzas. And it was, they just turned out beautiful.
Patty McGee:
That is beautiful, Leah, beautiful.
Kevin Carlson:
Travis shares a third way to help students find joy in the ordinary, after the break.
Announcer:
If you're a teacher, Benchmark Education invites you to select the free e-book library of your choice, specifically curated for families and educators to use at home. K-6 English, K-6 Spanish, or K-6 Dual Language. Each is supported by a free idea-packed At-Home Family Guide. Simply sign up to get instant access when you go to benchmarkeducation.com/distancelearning
Patty McGee:
You talked about the notebook nature walk. You've talked about odes to the ordinary. Do you have one more idea for us on how we can connect to the ordinary?
Travis Crowder:
Yeah, I do, I want to share one more, and it's something that at first glance is so simple but it does pack a big punch. I love photo essays. I love graphics all the way around. But I love photo essays and something about a photo essay gives you a glimpse that they're fusing it with the writing. It just, it has such a bigger punch. And I asked kids this week, or last week, I asked them, and this is something that I would do in class but usually we can go around the school and take pictures, now they're relegated to their homes, but to take several days and just take images or take pictures of how they spend their week. If they woke up in the morning and stared at the ceiling, snap a picture of your ceiling. If you eat out of the same cereal bowl every morning, snap a picture of it. Show us the story of your week. And you don't have, they were not going to, and I said, show us. I knew that a lot of these were going to be very private, so I just held onto these. I had them turn them in on Google classroom. But just show the story of your week and show as much as you can.
And I had several students who said, well, I don't have access to a device, can I use pictures I already have, or can I just write about them? And I said, of course, you know, we're in a situation where I feel that that's appropriate. And even those were amazing. But it was so cool to see their week begin to show through the evolution, like through the story, and I said organize them in a way that will show us how you spend your week. And I feel, if we'd been in the classroom, and I keep saying if, everything is conditional right now, but if we were in the classroom, I would ask them to spend some time with a photograph. What do you notice that you didn't see before? Now that you can sit and stare at this, what do you see? But just watching their week unfold, it was powerful.
Patty McGee:
Is there one, without giving too much away, is there one that you could share with us that you could describe as an example that revealed a lot maybe to you and/or the student?
Travis Crowder:
There was a student who took a picture of all of the technology that he uses across the week and in an e-mail to me, he said I didn't realize I was putting so much time here, but this is where my week is. His computer, his Chromebook, his phone, his television, his Xbox, all of this stuff that is his week. And this is a student who is a phenomenal writer, but it hit him as, I'm using all of this stuff.
I also had students who took pictures of objects that made me just want to embrace them and not because they were sad, but just because it, the vulnerability of this, blankets on their bed that they've had since they were in elementary school or stuffed animals that they still have on their bed or they keep beside their bed. To me, it was, this is the story of not just my week, but it was beautiful how it turned into a this is a story of me. And I just want to bring them together. You know, the teacher in me is like, you know, can I get permission to share one of these? Let's look at a student example. Look at what this student did. What do you notice? Let's quick write from these. Let's talk about them.
Patty McGee:
Yeah, yeah. There's so much possibility, right? Yes, and we have our limitations. One of the things that we talked about in our conversations over the past couple of weeks is that while you have many, many more ideas and you know, we're just narrowing this down to three, one of the things that you've done in supporting students in finding the joy in the ordinary and using writing is you've used generally ordinary things to do so. Right? I know maybe it's a picture, you know, taking pictures, that's a little more high-tech these days. But, you know, that still is pretty ordinary, using photographs, writing poetry and using a notebook and nature, like these are ordinary things. And so, I think that as we speak to the educators and caregivers out there that we'll be listening to this. Maybe we can just say, like, look to the ordinary things to find the joy in the ordinary, or what are just some simple things like notebooks, nature, photos, poetry, odes. All of these are just right within our reach that we can use to really begin to see the joy in the ordinary.
Travis Crowder:
Absolutely. And you can't print this out, you can't download this. You can't, you just have to go, and this, my students are moved more when I participate in the act with them, when I do the writing that I'm asking them to do. When I look for things, when I get down on the ground outside with them or in the school and I have my notebook and it's not me so much monitoring as me modeling. I'm doing the same thing because this is one of the things that can move writing forward.
Kevin Carlson:
Thank you, Patty. And thank you, Travis, for sharing your thinking and your students' writing about the joy of the ordinary.
Next time on the Teachers Talk Shop podcast author and educator Laura Robb talks about making the time, space, and commitment to independent reading.
Laura Robb:
If you have independent reading every single day, what you're doing is developing the most valuable habit and you're giving a child a lifetime gift. They are on their way to becoming a lifetime reader.
Kevin Carlson:
If you like what you hear on the show, please leave us a rating and a review and please let the people in your professional network know about it. We are all learning together.
Thanks for listening. I'm Kevin Carlson.