C.C. Bates, Ph. D.
C.C. Bates is an Associate Professor in Literacy Education at Clemson University in South Carolina, where she is the Director of the Reading Recovery and Early Literacy Center. C.C. has a Ph.D. from Georgia State University in Language and Literacy, and she is a former classroom teacher and reading interventionist. She is the author of Interactive Writing: Developing Readers Through Writing.
Patty McGee, M.Ed.
Patty McGee is an educator, author, and consultant. She has worked near and far—in her own hometown of Harrington Park and across the world in Abu Dhabi and many places in between. Patty's passion and vision is to create learning environments where teachers and students discover their true potential and power through joyful inquiry, study, and collaboration. Her favorite moments are when groups of teachers are working with students together in the classroom. It is truly where the magic happens. Her latest book is Writer's Workshop Made Simple: 7 Essentials for Every Classroom and Every Writer. Patty is also a contributing author to Benchmark Writer's Workshop and the program author of Benchmark Grammar Study Mico-Workshop.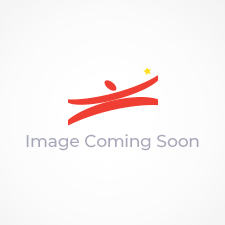 You might also like
Interactive Writing: Developing Readers Through Writing Professional Development Book
by C.C. Bates, Ph.D.
Interactive writing is a powerful practice because it taps into reading and writing and shows children how literacy learning in one area supports another. With this remarkable book, Reading Recovery expert C.C. Bates breaks new ground by showing teachers how to make the link to reading far stronger for students throughout the school day. Teachers discover how to:
Set up a literacy-rich environment and manage materials
Engage in interactive writing in whole-group and small-group settings
Use formative assessments to make in-the-moment decisions
Teach concepts about print, alphabetic understanding, how words work, and fluency
Integrate interactive writing across the content areas
Learn More
Episode Transcript
Announcer:
This podcast is produced by Benchmark Education.
Kevin Carlson:
Interactive writing. It's a powerful teaching practice that connects reading and writing and shows children how literacy learning in one area supports another. But how does it work when you're teaching on a digital platform? And how does it help your students when they're learning remotely? I'm Kevin Carlson, and this is Teachers Talk Shop.
C.C. Bates:
It's hard to find the positives in this pandemic, but I think the advancements we've made with technology and the ways in which we're able to leverage tools in our teaching has come so far. We really are getting children to understand what it means to be a good digital citizen.
Kevin Carlson:
That is C.C. Bates, author of Interactive Writing: Developing Readers Through Writing. She is an Associate Professor of Literacy Education at Clemson University and the director of the Clemson University Reading Recovery and Early Literacy Training Center. Author and Educator Patty McGee talked with C.C. recently about how teachers use Interactive Writing and how they can do it better.
Here are Patty McGee, and C.C. Bates.
Patty McGee:
C.C.! This week we're talking about your book, Interactive Writing, Developing Readers Through Writing. It's really a remarkable book. There's so much in it. And most of us in the primary grades are probably using interactive writing in some way, shape or form. And if it if we are using it, there's a very good chance it's the morning message. And one thing I found in my early years of teaching was that my morning message on day 1 and day 180 were pretty much the same thing. So what are some ideas that you have to be able to vary the morning message so that the interactive reading experience reflects the readiness of the students in front of me?
C.C. Bates:
Right. So I think, first of all, that notion of the morning message is that it doesn't have to be written before the children come into the classroom. Sometimes I see messages from the teacher that are fabulous, but constructing that message with the children is so powerful. So really making sure that morning message is part of an interactive writing experience is helpful to begin with. But over time, day in, day out, that gets old.
So I think focusing on the beginning of the year, using morning message as a way to set the tone for what we do during interactive writing, to teach them about the routines and procedures associated with interactive writing and how kids come up to the chart and engage with the text is kind of what I'm thinking about at the beginning of the year when I'm using morning message. It's repetitive, it's predictable. They begin to understand how this experience works and how we engage around this experience. But over time, right, we've done that. And that starts to kind of wear not only on me, but also on the children. And I think I have to be sensitive to that. I have to kind of really feed off of their energy. And sometimes that means me taking control of the pen and just finishing the message out and not making it as interactive as I may on other days.
But I also think varying what's happening during the morning message over time is really important. So there's a lot of things that we can incorporate into the morning message. We can incorporate aspects of the calendar, you know, checking on the weather, some of those basic things that we do every day with children as we start our day in school.
And so, you know, really kind of tying some of those other opportunities that we do anyway. So when we go over and we interact around the calendar and we get kids up and do some music and movement, we sing about the days of the week and the months of the year, we can get some of the morning message down, engage in some music and movement to figure out what is today and what day of the week is it, then turn back to the interactive writing, to the morning message and record that information.
But in between, it kind of breaks up that straight interactive writing experience and gives the kids some opportunity to get up and move around. And so that's one way. But again, day after day after day of doing that same routine gets old. So we may scrap that altogether and have one child a day, share some special news and not even go to that the day of the week or the date and just focus on getting one child to come up and share.
And after everyone's had the opportunity to do that, we may shift our focus back to the calendar or shift our focus to for the next couple of weeks we're going to share something exciting about what's going on in school today.
So we kind of preview our day. It's a great way to kind of set that during that community meeting in the morning to set up the expectations for the day and for kids to decide. Like if we had someone come in from outside today, what would be the one thing that we're so excited about happening at school today that we would want them to know if they read our morning message? So different ways to kind of vary that message in addition to just varying the way it's presented to children. So as children are sharing news as part of a morning message, instead of saying just sharing exactly what they said verbatim, we can begin to help children understand how dialogue works and text by saying, C.C.said comma. And these are these quotation marks are talking marks, because encapsulated in between those is exactly what I shared, what the child shared.
And so it begins to also help children understand aspects of dialogue so we can vary the way that what is shared or presented as part of the message is written to expose children to different aspects about language and the way it's recorded in writing.
Kevin Carlson:
After the break, CC shares some tips and best practices to help you use Interactive Writing in a virtual setting.
Announcer:
New from PD Essentials…
Interactive Writing: Developing Readers Through Writing, by early literacy expert Dr. C.C. Bates. 
Discover interactive writing— a powerful practice that taps into reading and writing and shows children how literacy learning in one area supports another. In this transformative book, Dr. Bates breaks new ground by showing educators how to make the link to reading far stronger for students throughout the school day. Visit pdessentials.com to learn more. Go teach brilliantly.
C.C. Bates:
Luckily, it's very easy to conduct interactive writing in a virtual setting. And so as we continue to deal with the ongoing pandemic, this is one of the ways where we can create meaningful texts with children that are available for shared reading interactions after the texts have been written and at the same time I'm able to embed a lot of foundational skills so we can focus on phonemic awareness and phonics and high frequency word instruction. So all of those things that take place as we deconstruct the message, but then we still have this fabulous message that's built with the children as a readable text when we're finished. I think interactive writing in a traditional face-to-face setting also requires some management skills. That's one of the things that I really unpack in the book, is the need to make sure that I'm all set before I start in on interactive writing, because when I'm in a classroom and I've got a chart and 20 little bodies in front of me, if I don't have everything I need right there, it can fall apart pretty quickly.
It's hard, even though we're making this as interactive as possible for the children who aren't actually up at the chart, it also is built on the fact that the interactive piece means I'm sharing the pen and I am having children come up to that chart to differentiate my instruction. And so I really do kind of need to think through those things, not only in a traditional setting, but in a virtual setting as well. So I feel like our entire lives are now on the Zoom platform and it is amazing the advances the platform has made.
Patty McGee:
Yes.
C.C. Bates:
So super, I think, user-friendly, I definitely recommend with any virtual platform, web-based collaborative tool or digital tool that you practice first. So, I love technology. I follow several folks on YouTube and on some social media platforms to kind of help me understand the digital tools because I know what I want to do with them, but I don't know always how to use them. So one of my favorites is the New EdTech Classroom on YouTube, and he does a really great job of walking you through some of the platforms and the tools and talking about how you can use these in the classroom setting.
Patty McGee:
So, EdTech Classroom?
C.C. Bates:
Yes, the New EdTech Classroom.
Patty McGee:
The New EdTech Classroom on YouTube. I'm definitely going to check it out.
C.C. Bates:
So with Zoom, I'm going to share my screen and then one of the options is you can invite people to annotate on the screen. Now, as with anything, this not only takes practice on my part, but it's also taken practice on the children's part as they navigate, depending on the device they have. And that's another thing, I'm going to talk about some of these tools today. But you also have to figure out the devices the kids are using and how they are able to interact once you share your screen with them. And those are all kind of things that you got to figure out along the way. But I think almost a year into this, we've gotten a lot better at it. The kids have gotten a lot better at it. The parents have gotten a lot better at it. And so I think that as we become more proficient with the tools and the kids become more proficient, we are actually able to get to the nuts and bolts of what we're doing with those tools, and that is interactive writing. And so what's in the book is applicable, whether it's in a traditional setting or whether it's in the virtual setting.
Patty McGee:
Fantastic. And you started off with the word 'easy', I want to say that too. That when you first got on you talked about the complexities of interactive writing, but then you also added the word 'easy' to this. So it's just a matter of getting used to what you're going to share with us. But once we do, there's an ease to it.
Kevin Carlson:
C.C.'s first tip, prepare and practice. Coming up after the break, Headline News. Stay with us.
Announcer:
Do your students approach grammar with a sense of curiosity? Is it a tool they can use to strengthen their voice? Or for them is it just a bunch of rules they need to memorize?
Hi, I'm Patty McGee from Benchmark Education, and I am so honored to introduce you to Grammar instruction that is designed to work: Grammar Microstudy Workshop.
Grammar Microstudy Workshop is structured around 15-minute lessons that you can fit into your busy schedule. Each lesson provides a combination of inquiry, explicit instruction, and reflection. Available for kindergarten through 5th grade, Grammar Microstudy Workshop gives you the resources you need to ensure your grammar instruction is time-efficient and works for your students. Find out more about this and other Benchmark products at BenchmarkEducation.com
C.C. Bates:
I think one of the biggest challenges for me with interactive writing in the virtual setting is the size of the board, right? I mean, that becomes a problem with primary age children and their motor control. How do I fit everything? And with Zoom, one of the features that I kind of struggle with is that you can't have more than one whiteboard going at a time. So I'm going to also talk a little bit about Jamboard today. And the nice thing about Jamboard is that I can set up several boards and I can kind of advance the slide and move on to a new board. But even then, if you are constructing a line of text, I've got to make that contained within this frame. Typically, when I'm doing some type of Morning Message or Headline News or a weekly update, I'll have a heading that I include every day. Same thing, whether it's Morning Message or Headline News, and as that's written, it's a great way to increase letter identification, talk about letter formation because the children see it day after day after day. In the virtual setting, I don't always do that because if I'm using Zoom and I only have that one whiteboard feature, I really begin to run out of space.
One of the things that I talk about in the book is the way to kind of change up this daily interactive writing that takes the place of Headline News or Morning Message so that it doesn't become monotonous. So when we look even at like a report on the weather, there's a lot of different ways to look at that sentence structure and show children how things can be worded differently and still have the same meaning. I can follow this up and have asked children to show me particular things that they find in the text. So it may be 'Show me a letter' or 'Show me a word' or 'Show me a period', 'Which way do we go when we read? What do we do when we get to the end of the sentence? A lowercase, a capital, a word that begins like your name or a word that has a part that you know.' So lots of different options. And the spotlight tool is just kind of fun. It's kind of like a little laser pointer. And just like kids like to use fun pointers in the classroom, I'm just looking for those ways to, after the text is created, invite them to come back to the text and find things in the text. And really that's the greatest thing about being able to do an activity like this whole group. Like if we think about whole-group instruction, it's typically pretty challenging to make sure I'm meeting the needs of every child in my classroom.
When we're using formative assessment and we know what our children control, where they are working at their cutting edge, I'm able to call children up to the chart and participate based on what they need, and that way it opens this activity up to every child in the classroom. So I might just have a child come up and contribute a letter that they know because it begins the same as their name. But I also might have a child come up and add the first part of January. So lots of opportunities to kind of engage all of the children and to make sure that I am asking them to participate at the chart based on what they need in that particular moment. So one of the things that I love about this application is that when I'm finished, I can save the whiteboard in a PDF format. It wants to save is a PNG, which is kind of like an image file. But there is a down arrow where you save the whiteboard that allows you to select either PNG or a PDF extension. And I want to select the PDF extension. And then at the end of the week, if teachers are doing this with their children every day, they can combine those PDFs into one and send it out as a weekly update. So children then at home can go back and revisit these texts that they've created in their classroom as well.
It's just a nice way to get those texts just much in the same way that we do in the traditional setting. One of the things that I love to do with Headline News in the traditional setting is print that out every day and make two copies and have the child who shared the news, if it is actually where I'm having kids come up and actually share something to illustrate those copies and take one home, and then keep one that's collated into like January's Headline News. So this is another way to kind of get that material out and available to kids in the classroom. It might come to rest in a reading center, but here everyone can have access to it if I save those and combine those PDFs. So I really think that that is fabulous. The other thing that I really love about this feature is that when I go to clear the board out, there's several options so I can clear my most recent drawing, I can clear it all and create a new board, or I have the option to clear the viewer's drawings so I can go back in and change something if I need to provide additional support to the child that's been sharing. So that's one example.
Patty McGee:
So many dimensions to that just one example. There are so many things we can do just with that one example. You started off with, 'They're easy and simple. Once you have the piece written, download it as a PDF, you have a piece of reading material for students at home'. It's just so simple and yet so powerful.
C.C. Bates:
Definitely. And I mean, I think some of the things that I love about using Zoom for interactive writing, when we eventually make it back into traditional, whatever that looks like moving forward, to a traditional setting, there are pieces that I would pull and continue to use like the PDF piece. So maybe I continue to do interactive writing on the smart board in the classroom and just call children up to use some type of mouse or a touch screen or whatever device we have access to actually get them to engage much in the same way we would have a chart with markers.
Patty McGee:
Wow.
Kevin Carlson:
Some final thoughts from C.C. Bates and Patty McGee after the break. Stay with us.
Announcer:
Reycraft Books publishes trade books and literacy resources that meet the diverse needs of children, families, and educators. The powerful talents of our award-winning authors and illustrators, primarily from underrepresented communities, honor the voice and vision of all children. Teaching children to read well and to develop a love of books is at the heart of our mission. Our picture books, early chapter books, middle grade books, and graphic novels connect children to the world around them, informing, inspiring, reflecting their experiences and calling out to be read again and again. Learn more at ReycraftBooks.com.
Patty McGee:
I think that one of the big things for us as teachers always, but especially now as we're trying to create these new opportunities digitally, is to go ahead with it, even if you don't feel entirely 100 percent comfortable and tell the kids like, 'Here we're trying something new, I'm getting used to it,' and just give it a whirl, see what happens, and then adjust from there. Because I think sometimes, is it Voltaire that said, "Don't let perfect be the enemy of good", that we just want to be good at this or just to try makes us better at this. But we don't need to be perfect with digital tools for kids to still be able to learn and clearly use interactive writing and word study opportunities in the digital world.
C.C. Bates:
I think the other thing is just always thinking about the level of engagement, and in a digital environment it's not much different than the traditional setting. You've got the challenge of the child on the far side of the carpet making their way up to the chart, and there's kids sitting all over the place and it takes them forever to get to the chart. So what am I doing with the children on the floor while that one child's making their way up to the chart, writing on the chart, and then returning to their seat? So the ways in which we engage children in a traditional sense is often the same way we need to engage them in the virtual setting because it does take children a little longer. Sometimes they have to give it a go more than once because the fine motor control isn't the same using a pen on a piece of chart paper as it is using their device. And so we want to just make sure that at the same time we're trying to engage the rest of the class wherever they are.
And so in the book, one of the things that I talk about are the participation packs and how we can get kids to participate. And so, you know, sending materials at home for kids, making sure they have a whiteboard that they can use. So they are also working on those whiteboards while one child is then adding to the chart. And then I can stop sharing the whiteboard for a minute, go back to gallery view and have everyone hold up their whiteboard and show me what they've done. So, again, just another way to provide some level of engagement so they're not just sitting there waiting while that child is at the chart. And I think that's huge. I think that's huge whether we're in a traditional setting or whether we're in a virtual setting, that we know the power of this practice and the ways in which it teaches foundational skills in a meaningful context. And so I want to do whatever I can to make sure that the kids hang in there with me, and that means figuring out how to make it fun and exciting for them.
Kevin Carlson:
Thank you, C.C. Bates, and thank you, Patty McGee as well. You can learn more about C.C. Bates's book, Interactive Writing: Developing Readers Through Writing at BenchmarkEducation.com. This episode is excerpted from a longer conversation that appeared on the Benchmark Education Distance Learning Literacy Block Facebook Group back in January 2021. We recently reposted the conversation on Lit Block. So if you want to learn more, please join the Benchmark Distance Learning Literacy Block Facebook Group and check it out.
Finally, thank you for listening to Teachers Talk Shop. For Benchmark Education, I'm Kevin Carlson.