Jan Hasbrouck, Ph.D.
Jan Hasbrouck is an educational consultant, author, and researcher who earned her B.A. and M.A. from the University of Oregon, and completed her Ph.D. at Texas A&M University. Her research in areas of reading assessment, coaching, and second language learners has been published in numerous professional books and journals.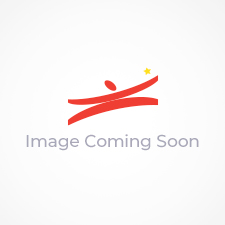 You might also like
Conquering Dyslexia: A Guide to Early Detection and Intervention for Teachers and Families Professional Development Book
by Jan Hasbrouck, Ph.D.
Dyslexia is no longer a mystery. MRI scans and other tools of neuroscience have advanced our understandings in the last decade. We now know what to do to help students become skilled, confident learners. In Conquering Dyslexia, Dr. Hasbrouck shares the instructional approaches that work best for children who have this disorder, and the most current information for parents so they can advocate for their children and communicate with educators effectively. This book addresses:
What is dyslexia?
How to identify it
Early diagnosis and intervention
Teaching students
Supporting English Learners
Learn More
Episode Transcript
Announcer:
This podcast is produced by Benchmark Education.
Kevin Carlson:
Dyslexia. What is this disability? And how can we best help the children who have it? For Benchmark Education, I'm Kevin Carlson and this is Teachers Talk Shop.
Dr. Jan Hasbrouck:
We chose the word 'conquering dyslexia' with early identification and powerful intervention alongside all of the social emotional support for these children. We can, in most cases, really prevent the manifestations of dyslexia.
Kevin Carlson:
That is Dr. Jan Hasbrouck. Her research and writing about reading assessment, coaching, and second language learners has been published in numerous professional books and journals. Her most recent book is Conquering Dyslexia: A Guide to Early Detection and Intervention for Teachers and Families. In this two-episode series, Dr. Hasbrouck talks with Kimberli Kern, a national literacy consultant for Benchmark Education Company. Kimberli provides professional development to educators across the nation in evidence-based literacy instruction. She has been a classroom teacher, literacy coach, and reading specialist, and she is currently working on her dyslexia therapist endorsement.
Kevin Carlson:
Their conversation today, common myths about dyslexia and the facts that debunk them.
Kimberli Kern:
Jan, before we get started in talking about those, I know that a lot of our listeners do not know what dyslexia is, so could you answer that question? What is dyslexia?
Dr. Jan Hasbrouck:
Yes, well, yeah. How much time do we have to talk about what is dyslexia? It's, of course, what we should start talking about because that's the topic of these podcasts. And I don't mean to be flip about the idea that it could take a long time to discuss, because it is complex. We're learning a whole lot more about it from research especially, I mean, it's just exploded in really the last 15 years because of technologies that we have to understand how the brain works better than ever.
But when I was getting ready to write this book, I read, of course, as much about dyslexia as I possibly could to bring myself up to date, make sure I was reporting the best and most current information. And I decided to use the definition of dyslexia from the International Dyslexia Association, or IDA. I'll probably refer to that again as IDA. And it's complex. It's a long definition. I have not committed it to memory. But when we talk about what dyslexia is, IDA, which is probably the most widely used definition, does start off by saying, "Dyslexia is a specific learning disability". And that is a term that right there, stopping even right there is one to talk a lot about because SLD is actually a terminology based in federal special education law and that is interpreted differently in different states. So the fact that dyslexia is defined as an SLD when we talk about serving these children, that itself has implications. But what we do know, they go on to say that it is neurobiological in origin and definitive understanding that it has a genetic component, you're born with it. Like all neurobiological concerns, it exists on a spectrum. So you can have very, very mild dyslexia, which may never be identified or even really manifested in your life, or extremely severe which makes everything related to literacy a big challenge.
But the other part of the definition is the characteristics and what is the challenge of dyslexia, and the challenge of dyslexia has to do with word recognition, which then affects spelling, decoding, and ultimately fluency. And then down the road, because children with dyslexia have trouble reading words, they have problems with comprehension. But we do know when the definition goes on to say that difficulties with comprehension is a secondary concern. It is not the primary concern of dyslexia and the causal factors that are written into the definition as well that we do know it's neurobiological. We've identified what part of the brain–it's an area in the left hemisphere that these children have difficulties with. And it's very pinpointed in processing, in most cases, difficulty processing the sounds of language, which is, you know, rather a mystery in itself. Why do problems with hearing the sounds of language have to do with reading words? And we've learned so much about those things, but it's certainly comforting for us to have a much better understanding of what it really is, as complex as it is. We do have a place to start now in talking about identifying it and intervening.
Kevin Carlson:
After the break, Jan shares a personal connection she has with dyslexia.
Announcer:
Our learning environments changed dramatically, practically overnight. Educators did an incredible job of adapting. But there's a great challenge ahead. Will students be ready for back-to-school, academically? Emotionally? Benchmark Education is here to support this transition with a brand-new set of resources, Benchmark Booster Special Edition. Available in English and Spanish, Benchmark Booster is built to boost unfinished learning, focusing on prerequisite critical phonics skills needed for Grades 1 and 2 developed with literacy expert Wiley Blevins, and key grade level reading power standards in Grades 3-6. Benchmark Booster prioritizes social emotional learning and is flexible to fit your new blended back-to-school learning environment. Everything is available in digital and print formats. Student books are provided in take-home format and instruction includes distance learning tasks. Learn more today at benchmarkbooster.com
Kimberli Kern:
I would really like to ask you about your daughter. The first thing I started reading about when I opened the front page, the front cover, I did not know that you had a daughter with dyslexia. So you bring a different perspective to the table than most of us. Would you mind sharing a little bit about your personal experience with us in regards to dyslexia?
Dr. Jan Hasbrouck:
I'm always happy to talk about my wonderful daughter. And even though when we talk about not one little narrow aspect of her being, which is the fact that she's dyslexic, she has all this other terrific, wonderful stuff going on in her life. But I have walked that walk as a parent and it is mind bogglingly similar to the stories of every parent with dyslexia, I mean, universally, we hear. And I experienced the fact that my daughter Lizzie, she was my second child and her brother was flourishing. He was two and a half when she was born and he was already starting to explore with letters and showed interest in reading. And so I didn't worry at all, I just suspected she's going to be the same. And just like all parents with dyslexia, say their child was, you know, delightful, engaging, bright, enthusiastic about life, but really maybe different from some of their siblings, and certainly Lizzie was like that. She just didn't show that same interest in, oh, look at what are those letters and how do I write words and playing around with rhymes. And none of that really interested her.
Way back when we didn't know that those were some early, early red flags. And the problem started as it does for all children with dyslexia when they start school and the expectation is now you need to learn your letter names, your letter sounds and how to sound out words and how to write words. And she didn't do that in kindergarten. OK, not all kindergartners do. But she was still struggling with it in first grade. And it was second grade age where I remember her dad and I going to the teacher and saying, this isn't right. I was a reading specialist too which I talk about in that story.
Kimberli Kern:
Yes, I was going to mention that.
Dr. Jan Hasbrouck:
Yes, and I was a reading specialist, though, in the '80s. And the information we had in the '80s, dyslexia was being taught in all different kind of ways because it was all theories. And the theory that I was taught was that dyslexia is not real. It just means that they haven't had adequate instruction. So when the second grade teacher said she's fine, Jan, she's so bright and she'll be just fine. I so wanted to believe that. Then we get to third grade and she's not all right. And I shared a piece of writing that Lizzie had done, actually it was a postcard that she had written from a summer camp. And I shared it with a friend of mine who was a high school special education teacher. And I said, what's going on here? And I will never forget. She just looked at me and said, Jan, she has a learning disability, which is how we would have talked about it back then.
And we now know, as we've already discussed, that it is officially considered a learning disability, but a very, very specific one. So she's got a learning disability, which we knew eventually to call dyslexia, and from then on, it was tutors and extra work at home and the cascade of emotional consequences of this smart little girl who looked around like all kids with dyslexia and say, wait a minute. I'm trying as hard as I can. All these other kids are getting it. I'm not getting it. What's wrong with me? Having teachers along the way, all the way through college who were supportive and understanding and encouraging. She referred to them and I called it in the book, "teacher angels along the way". But she had teachers, again, well into college who just implied 'you're not trying hard enough. You need to try harder.' And every parent with a child with dyslexia knows there is no possible way for them to try harder. They are absolutely trying as hard as they can. So my story mirrors the story of so many parents of those not discovering it early, watching them suffer in school, and the heartbreak of wanting to fix that. And the frustration too, the frustration with teachers and schools that don't understand and don't always respond appropriately.
Kevin Carlson:
Some common myths about dyslexia, debunked after the break.
Announcer:
If you're a teacher, Benchmark Education invites you to select the free e-book library of your choice, specifically curated for families and educators to use at home. K-6 English, K-6 Spanish, or K-6 Dual Language, each is supported by a free idea-packed At-Home Family Guide. Simply sign up to get instant access when you go to benchmarkeducation.com/distancelearning
Kimberli Kern:
Let's go ahead and dive in a little bit into your book with the myths of dyslexia. You've been saying over and over and over about how bright your daughter is and how bright these other children are, brilliant, brilliant children. That leads right into one of the most unbelievable myths. I just could not believe it when I first heard it. Would you share that with everyone what we mean by that?
Dr. Jan Hasbrouck:
Yes. Much of what we're understanding about dyslexia is coming from research just in the last 15, 20 years or so, because our understandings are emerging and evolving from the research. There was a long-held belief that dyslexia somehow was manifested solely or most significantly, in children with very high IQs. If those children with high IQs still struggle with reading, that's what we will call dyslexia. That was another theory that we now know is not true, although a lot of children with dyslexia are on the high end of an IQ scale, and that itself is worth a lot of discussion. What do we mean by IQ? It's itself a construct that is measured in ways that are often found to be controversial. But I think all of us who work with children or parents, we do understand that there are children whose brains are just exceedingly gifted and bright, and others, most of us are just in the normal. And then there are other brains that whether we call them low IQ or lower cognitive functioning or whatever. But now that we really know what dyslexia is we can actually see it during brain scans. We do know that dyslexia is not associated with IQ in any way. Yes, some of our children with high IQs do have dyslexia. It's so noticeable that maybe that's why we've talked about it for so long. They are so bright, they're so skilled in just about everything else they do except this one thing. But there are equal numbers of children in the average range of cognition and there are children with low cognitive abilities who also have dyslexia, it's just one of another one of their many challenges.
Kimberli Kern:
Right. Well, when I first started learning about the myths and the actual facts around it, I was kind of on the side of not realizing with them having a learning disability that they were higher performing students. And so when we received- I did a lot of research with IDA and that kind of thing, that looking at all of the information, most people would not realize that people like Albert Einstein or Leonardo da Vinci or even Jennifer Aniston or Steve Jobs. You know, when you think about a learning disability, we don't connect it with success. What we know about students with dyslexia is they have most of the time that average IQ, if you will, and higher and contributes so much to our society because of those. So people argue that it's actually a gift instead of a disability. But that would be another conversation altogether. Could you just answer the question, why you entitled your book Conquering Dyslexia?
Dr. Jan Hasbrouck:
Yes. Well, I want everybody who reads this book to understand the encouraging information we have over the last few years from dyslexia as we understand more about what it really is and understand more about what we can do about it to help those brains become functioning better in the language processing. We have such powerful intervention tools, assessment, identification and interventional tools that my fellow researchers are using words like 'overcoming dyslexia' as Dr. Sally Shaywitz writes about. We chose the word 'conquering dyslexia' because with that notion of early identification and powerful intervention alongside all of the social-emotional support for these children, we can in most cases really prevent the manifestations of dyslexia. We can prevent the challenges if we can do this work. And so prevention has a connotation of 'we can prevent it from even happening', which is not true because it's neurobiological. It's organic. You're born with it. We can't erase it or prevent it from happening. But there are researchers, Dr. Nadine Gaab, who is one of the premier researchers in dyslexia in this field, Dr. Jack Fletcher and colleagues, they do talk about 'preventing' dyslexia in terms of preventing the consequences of dyslexia. But 'conquering' dyslexia is a optimistic and powerful word. We have tools in our toolkit as parents and teachers and others who support our children that we can do this, and I wanted to be sure that we approached the challenges of dyslexia in a very positive light.
Kevin Carlson:
Thank you, Dr. Jan Hasbrouck, for the insights on those myths about dyslexia. Thank you, Kimberli Kern, for the conversation. And thank you for listening to Teachers Talk Shop. Next time we continue our two-part series about conquering dyslexia with the case for early identification and intervention. Again, Dr. Hasbrouck's new book is Conquering Dyslexia: A Guide to Early Detection and Intervention for Teachers and Families.
Kevin Carlson:
I'm Kevin Carlson. Thanks for listening.
Dr. Jan Hasbrouck:
Hello, I'm Dr. Jan Hasbrouck. I am the author of the book Conquering Dyslexia. I've been working as a professional reading educator for over 40 years. I have two children, one of whom has dyslexia. I understand what it feels like, the pain, the anguish, the difficulties that dyslexia presents around reading, writing, and spelling.
Kevin Carlson:
Helping students who have dyslexia is not easy. And it's important that families and teachers have the latest research on how to help. Now, author, educator, and researcher Dr. Jan Hasbrouck has developed a resource designed to do just that.
Dr. Jan Hasbrouck:
So those two sides of my life have come together so that I could do a real deep dive into the research on neurobiology and neuroanatomy as well as educational research, and put those together in a way that would be understandable and helpful to everyone in the circle of support that helps our children with dyslexia.
Kevin Carlson:
In Conquering Dyslexia, Dr. Hasbrouck shares the instructional approaches that work best for children who have this disorder and the most current information for parents so they can advocate for their children and communicate with educators effectively. Louisa Moats, author, researcher, and former vice president of the International Dyslexia Association, writes, "Conquering Dyslexia dispels the myths about this common condition, replacing them with contemporary, accurate, and highly understandable information."
Dr. Jan Hasbrouck:
I do hope that Conquering Dyslexia will be helpful to you. Whatever role you play with a child with dyslexia, that is my goal for my book, Conquering Dyslexia.
Kevin Carlson:
Conquering Dyslexia is available now at benchmarkeducation.com, published by PD Essentials, an imprint of Benchmark Education.