Jan Hasbrouck, Ph.D.
Jan Hasbrouck is an educational consultant, author, and researcher who earned her B.A. and M.A. from the University of Oregon, and completed her Ph.D. at Texas A&M University. Her research in areas of reading assessment, coaching, and second language learners has been published in numerous professional books and journals.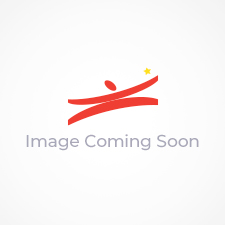 You might also like
Conquering Dyslexia: A Guide to Early Detection and Intervention for Teachers and Families Professional Development Book
by Jan Hasbrouck, Ph.D.
Dyslexia is no longer a mystery. MRI scans and other tools of neuroscience have advanced our understandings in the last decade. We now know what to do to help students become skilled, confident learners. In Conquering Dyslexia, Dr. Hasbrouck shares the instructional approaches that work best for children who have this disorder, and the most current information for parents so they can advocate for their children and communicate with educators effectively. This book addresses:
What is dyslexia?
How to identify it
Early diagnosis and intervention
Teaching students
Supporting English Learners
Learn More
Episode Transcript
Announcer:
This podcast is produced by Benchmark Education.
Kevin Carlson:
Early assessment and identification of dyslexia is critical for students and teachers. The more we know, the better we do. But what are the best tools for assessment? And what then? How can teachers use instruction to rewire a student's brain and begin actually conquering dyslexia?
For Benchmark Education, I'm Kevin Carlson and this is Teachers Talk Shop.
Dr. Jan Hasbrouck:
I do want to be encouraging to parents and teachers. We can do it. It's wonderfully exciting to watch those children acquire the skills that are so challenging for them.
Kevin Carlson:
That is Dr. Jan Hasbrouck. Her research and writing about reading assessment, coaching, and second language learners has been published in numerous professional books and journals. Her most recent book is Conquering Dyslexia: A Guide to Early Detection and Intervention for Teachers and Families. This is the second in a two-episode series around the book. If you haven't heard the first episode, "Common Myths About Dyslexia– and the Facts that Debunk Them", I hope that you will check that out as well. Joining us again to talk with Dr. Hasbrouck is Kimberli Kern, a national literacy consultant for Benchmark Education Company. Kimberli provides professional development to educators across the nation in evidence-based literacy instruction. She's currently working on her dyslexia therapist endorsement. She has also served as a classroom teacher, literacy coach, and reading specialist.
Their conversation today, "Conquering Dyslexia: The Case for Early Identification and Intervention".
Kimberli Kern:
Could you just summarize what dyslexia is?
Dr. Jan Hasbrouck:
Yes, last time we talked about the fact that dyslexia is a complex construct. It's something we're learning much more about fairly recently for research, and that in my book, I did decide to use the probably the most widely used definition, which comes from the International Dyslexia Association, which does talk about dyslexia as certainly being a real thing. Some people have it and some people do not have it. They refer to it as a specific learning disability that is neurobiological. You are born with it, and like all neurobiological concerns, it does exist on a spectrum from very mild dyslexia to severe dyslexia. It is manifested in challenges around reading at the word level, which then later on a secondary consequence is comprehension and motivation and all kinds of other things. But the manifestation of dyslexia is that the word level which affects spelling and anything related to words, and it's caused by the neurobiological problem or challenge or defect, if you will, is a small part of the left hemisphere of the brains, which that job of that part of the brain is to process the individual sounds or what some teachers or researchers would call phonemes, the absolute individual sound. Most of our brains luckily do that without any guidance or instruction or attention, really, at all. But the brains of our students, our children who are born with dyslexia, are not wired at birth to do that.
Kimberli Kern:
All right. Well, thank you so much for summarizing that. We'll move from where we have learned about what dyslexia is and what it is not to early identification and intervention. Now that this has come to the forefront and more people are talking about dyslexia and know that it exists, if a parent is sensing that their child may have dyslexia, that they're not sure, what are some signs that could indicate that their child has that disorder?
Dr. Jan Hasbrouck:
It is wonderful for parents to be informed so that they can take notice of it as early as possible. That's, to me, one of the most exciting outcomes of the research is that although still today, most children in schools are not identified as having dyslexia until third grade or even possibly later, which means there have been years of brain development and literacy instruction that have not been focused on helping that student. So we do want to identify as early as possible, and in the book, I have some quite a bit of information for parents. And it can manifest very early in the way that children engage, and remembering that it is neurobiological, left hemisphere language disorder. So children being less interested in those wonderful books that we introduce to our children at two and three years old, if not earlier, the Dr. Seuss and the rhyming books and the word game books.
Kimberli Kern:
Like nursery rhymes.
Dr. Jan Hasbrouck:
Yes, exactly. That they just have less interest in. Their brains can't hear rhymes and rhythms of language like that. So it's not as intriguing. It's not as interesting. Most children around three and four are going to start playing some word games. They're going to start noticing that 'Mommy' starts like 'McDonald's' and are more precocious readers. Children around four and five years old are going to say, 'Oh, look that Big M at McDonald's. That's my aunt Mandy, and it's the same'. They're starting to associate sounds with the letter representations. They often most typically developing, neurotypical children, will want to practice writing. 'Show me how to write my name and I'll practice that'. Children with dyslexia that is the hardest thing, everything around words, writing them, saying them, rhyming them are very difficult. It's not fun, and they will do everything they can to avoid it. So we look for those kinds of things. Children also, with more moderate to severe dyslexia may have problems with language retrieval, word retrieval. Looking at a picture of the volcano, they know what it is. They've learned the word. But they might say 'mountain, fire, fire, mountain'. They don't retrieve the words as readily. So those are the kinds of early signs that parents might want to be looking for.
Kevin Carlson:
After the break, some recommendations for teachers about dyslexia and assessments.
Announcer:
Our learning environments changed dramatically, practically overnight. Educators did an incredible job of adapting. But there is a great challenge ahead. Will students be ready for back-to-school, academically? Emotionally? Benchmark Education is here to support this transition with a brand-new set of resources, Benchmark Booster Special Edition. Available in English and Spanish, Benchmark Booster is built to boost unfinished learning, focusing on prerequisite critical phonics skills needed for Grades 1 and 2 developed with literacy expert Wiley Blevins, and key grade level reading power standards in Grades 3-6. Benchmark Booster prioritizes social-emotional learning and is flexible to fit your new blended back-to-school learning environment. Everything is available in digital and print formats. Student books are provided in take-home format and instruction includes distance learning tasks. Learn more today at benchmarkbooster.com
Kimberli Kern:
Let's change it over to us, the perspective of someone else. Let's say that they didn't see any signs. Parents didn't see signs, you know, indicating that there were any problems prior to entering school. And now we have that child in the school system and our teacher starts saying maybe some things to indicate they might have dyslexia. What would be that teacher's next step?
Dr. Jan Hasbrouck:
The very first thing that I recommend to teachers whenever I talk to them about this idea of early identification so that we can do early intervention goes to the assessments we have available to us that look at that phonemic and phonological awareness. What sounds do you hear in this word or the phonological awareness, the components of words like syllables, we can start assessing children quite accurately at age three and four, do something like have the child 'say picnic'. They say 'picnic', say 'now say picnic, but don't say pic'. We can do those things, and neurotypical children without dyslexia look at you funny, like, what are you doing? And then they say it and then they see that it's kind of a game and, 'Now let's say cowboy. Cowboy. Say cowboy but don't say boy.' Neurotypical kids just get into that. It feels like a game to them. The children with mild, moderate, severe dyslexia look like you're asking them to jump over the moon or something like, what?
So those little assessments, which can feel just like a simple game, those are the kinds of things that we want our preschool teachers, our kindergarten teachers. Day one of kindergarten is to do those kinds of assessments. We have additionally assessments of just language, language development, language retrieval, sentence repetition, those kinds of things, all focusing initially on the language aspects. Is their brain in the left hemisphere functioning appropriately? And so lucky for all of us, if we can get that information in the hands of teachers, show them how to give these little easy assessments that are actually so powerful and insightful. Then, of course, then the next thing we need to help teachers with is, 'Okay, I found some kids who can't do this, what do I do about it?'
In my book, Conquering Dyslexia, I pull on really two very different bodies of research. And one I talk about a little bit is the medical researchers who have fairly new technology available to them to non-invasively scan the brains of children and not just scan in terms of take picture of the structure of the brain, but actually through functional magnetic resonance imaging, MRI assessments and others can look at how the brain is functioning when so giving a child a task. So we've learned a lot about that from the medical side.
Kimberli Kern:
That's fascinating, extremely fascinating being able to see that activation in the brain.
Dr. Jan Hasbrouck:
It is, that has been very powerfully informative to me and I think a lot of people. So what do we do as teachers? Once we've identified a child and our tools are not the brain scan tools, there are the phonemic awareness, phonological awareness, and language assessments. The other research that's been going on, along with the medical research, has been happening in the education field, or especially for the last 30 years or so, and especially research that's been done with children with learning disabilities and learning challenges. What are the instructional procedures and strategies and methodologies that have the most positive effect on students? And they have identified many researchers over decades of work, have identified four major components that teachers should be paying attention to. And I'll say the four first, then talk a little bit about them.
The components are systematic instruction, explicit instruction, intensive instruction, and then multimodality instruction. Those four components in just in the last few years, because those are a lot of words and they're big words and what do they mean? There's been an overarching label that's been applied to those called structured literacy. And those techniques are referred to them and recommended to people, and you'll see lots of books and podcasts and webinars and courses for teachers to learn structured literacy. So the systematic part is really the design, how the instruction is designed to make sure that the key components of creating a reading brain, which we know none of us are born with a reading brain and some of us become readers easily. And some of us, especially children with dyslexia, don't. So designing the instruction so it has all the components in the instruction that we know help facilitate a brain becoming a reading brain and that is phonological awareness and phonics and vocabulary and fluency. We know what those pieces are. So it's designed that way.
The second component of explicit is the way that instruction is delivered and children with dyslexia do respond best if we're very, very clear or explicit in our instruction. Show the student what it is we want them to learn. Work with them, guide their practice, and then give them independent practice and repeat and repeat and repeat. The intensive, the third component, intensive instruction means that although most children will learn to read with sort of generalized instruction, a little bit of this, a little bit of that, we have to narrow it down and increase the intensity for our children with dyslexia. So narrowing it down means in part, making sure that we're spending our precious instructional time and really focused on the key foundational skills. That's one way of talking about intensity.
Keeping the instructional group as small as possible. One on one, like with a tutor, is wonderful, but small groups keeping it intense that way. And also keeping the children very actively engaged. We know that what reading is, is connecting the visual processor with the meaning processor with the phonological processor. It's such complex stuff that's going on in the brain. And if the students can be actively engaged–they're hearing it, they're saying, they're seeing it, they're writing it–all of that facilitates those neural pathways.
And that's the fourth component, what we've come to discuss as multimodality, for about the last hundred years or so, we've theorized about dyslexia. We knew those kids were there, and some of the 50, 60 years ago, the instruction that was being found to be effective with children with dyslexia was referred to as multi-sensory, where we wanted to be sure that children were engaged in all their sensory aspects. But some of that instruction now we've learned is some aspects of that instruction were not as, in fact, effective. Some of those methods involve tracing letters that were made out of sandpaper or something to extra stimulate the students. And those can be helpful, but what the research is saying is that what really does matter in the multimodality is making sure the children are seeing, speaking, hearing, writing.
So incorporating all those things, the systematic design, the explicit instruction, the intensity of the instruction and incorporating the multimodality systems as much as possible, what we call structured literacy, is what we hope all teachers will learn how to do that in their classrooms. And the other thing about that is coming from this side of educational research is what we found when we apply structured literacy across the board from our children who are going to learn to read no matter what we do all the way to our most challenged readers, everybody does better. So it's something that, oh, I don't have to do something different for my child with dyslexia. I don't have to take them in a special room and do very different instruction. I could do it with all my students. It's just going to be with these kids up here, I can go faster. I can move through the curriculum much, much more quickly. I don't need to do as much of the multimodality instruction, but if I do incorporate and pay attention to all those components, they will do even better. But it's necessary, that's what the educational researchers are saying. Those components of structured literacy are necessary for our dyslexic children to thrive.
Kevin Carlson:
After the break, some words of encouragement.
Announcer:
If you're a teacher, Benchmark Education invites you to select the free e-book library of your choice, specifically curated for families and educators to use at home. K-6 English, K-6 Spanish, or K-6 Dual Language, each is supported by a free idea-packed At-Home Family Guide. Simply sign up to get instant access when you go to benchmarkeducation.com/distancelearning
Kimberli Kern:
What are some words of encouragement that you want to lay for those of us that are just beginning the journey in the world of dyslexia?
Dr. Jan Hasbrouck:
Well, I do want to be encouraging to everybody to the parents, to the teachers, to all the people in what we call the circle of support, all the school psychologists and the pediatricians and the counselors and everybody. The title of the book, Conquering Dyslexia, we can do that. We have a lot of information in the book about how to be helpful on that. And we have lots of stories from practitioners as well as parents in the book, and I think one of the most encouraging of those stories comes from Julie Bedell, who shared her story as a tutor of children with dyslexia. And she's been working with these children for decades now, and she starts her story by saying 'children with dyslexia can be taught to read'. And she knows that from doing her work, and because of her tutoring, she works with some of the most severely dyslexic who sometimes have dyslexia along with attention deficit disorder and all kinds of other things.
But what she is saying and what I hope the message of the book is, is through the best powerful instruction which can be provided by classroom teachers, it is the instruction. It's not medicine. It's not special eyeglasses. It's not diet changes. It's instruction that rewires the brain. This wonderful neuroplasticity that we know that we have in the brain instruction and one of the people I cite in the book talks about teachers doing brain surgery by instruction. We can change those brains. They were born with a deficit of, over here, left hemisphere, they're born with the deficit but it can be rewired. It's instruction and it's the collaboration between the home and the school and all of the other support people. But I do want to be encouraging to parents and teachers. We have the understanding; we can do it. And it's wonderfully exciting to watch those children acquire the skills that are so challenging for them.
Kimberli Kern:
I think that was wonderful, the wonderful words of encouragement there, because so many people worry about that but it is possible. With instruction, it's possible. And that we know it's going to happen, and kids with dyslexia can read.
Dr. Jan Hasbrouck:
Yes. Thank you.
Kimberli Kern:
Your book, Conquering Dyslexia, lays most of this information out plus so much more. It's an easy read as far as going through so parents and teachers both can benefit from that. You really connect, Jan, you really connect with others. We can really identify with what you're saying and those things that you're sharing in the book. So thank you so much for writing that. We really appreciate that. We're looking forward to teaching kids with dyslexia how to read. We can do it.
Dr. Jan Hasbrouck:
We can do it!
Kevin Carlson:
Thank you to Dr. Jan Hasbrouck for explaining the case for early identification and intervention. Thank you, Kimberli Kern, for the conversation. And thank you for listening to Teachers Talk Shop. Again, this is the second in a two-part series, so make sure if you missed it, that you listen to the first part. Both episodes feature Dr. Jan Hasbrouck and her new book, Conquering Dyslexia: A Guide to Early Detection and Intervention for Teachers and Families.
Kevin Carlson:
Next time on the Teachers Talk Shop podcast, say goodbye to summer slide. Maria Walther and Jessica Walsh share ways you can help students build a diverse reading diet and increase their reading volume this summer when they discuss "Book Joy for Summertime and Beyond".
That's next time on Teachers Talk Shop. I'm Kevin Carlson. Thanks for listening.
Dr. Jan Hasbrouck:
Hello, I'm Dr. Jan Hasbrouck. I am the author of the book Conquering Dyslexia. I've been working as a professional reading educator for over 40 years. I have two children, one of whom has dyslexia. I understand what it feels like, the pain, the anguish, the difficulties that dyslexia presents around reading, writing, and spelling.
Kevin Carlson:
Helping students who have dyslexia is not easy. And it's important that families and teachers have the latest research on how to help. Now, author, educator, and researcher Dr. Jan Hasbrouck has developed a resource designed to do just that.
Dr. Jan Hasbrouck:
So those two sides of my life have come together so that I could do a real deep dive into the research on neurobiology and neuroanatomy, as well as educational research, and put those together in a way that would be understandable and helpful to everyone in the circle of support that helps our children with dyslexia.
Kevin Carlson:
In Conquering Dyslexia, Dr. Hasbrouck shares the instructional approaches that work best for children who have this disorder and the most current information for parents so they can advocate for their children and communicate with educators effectively. Louisa Moats, author, researcher, and former vice president of the International Dyslexia Association, writes, "Conquering Dyslexia dispels the myths about this common condition, replacing them with contemporary, accurate, and highly understandable information."
Dr. Jan Hasbrouck:
I do hope that Conquering Dyslexia will be helpful to you. Whatever role you play with a child with dyslexia, that is my goal for my book, Conquering Dyslexia.
Kevin Carlson:
Conquering Dyslexia is available now at benchmarkeducation.com, published by PD Essentials, an imprint of Benchmark Education.