Laura Robb
Laura Robb is the author of more than 35 books on reading and writing, including Schools Full of Readers: Tools for Teachers, Coaches, and Leaders to Support Students. She received NCTE's Richard W. Halle Award for outstanding middle level educator, and she mentors many emerging authors and teachers.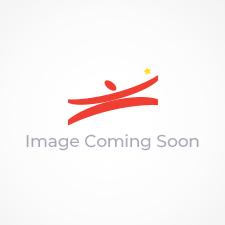 You might also like
Schools Full of Readers: Tools for Teachers, Coaches, and Leaders to Support Students Professional Development Book
by Laura Robb and Evan Robb
Renowned educators Laura and Evan Robb wear their hats of teacher and principal to lay out a plan for how teachers, coaches, and administrators can increase reading volume in any school—no matter what. Highlights include:
How to focus on the best of the best practices for instructional and independent reading
Succeeding with streamlined shared leadership so meetings stay short and momentum stays strong
Listen & Look-For Checklists that help coaches and administrators get more out of classroom visits and guide professional learning and self-reflection for teachers
Using the 4 Bs—books, brains, budgets, and boldness—to find money, fill libraries, and bring about a reading revolution
Learn More
Episode Transcript
Announcer:
This podcast is produced by Benchmark Education.
Kevin Carlson:
Independent reading, it seems fundamental in literacy instruction. But how do teachers make time for it? And why should they?
I'm Kevin Carlson and this is Teachers Talk Shop.
Laura Robb:
If you have independent reading every single day, what you're doing is developing the most valuable habit and you're giving a child a lifetime gift. They are on their way to becoming a lifetime reader.
Kevin Carlson:
That is Laura Robb. Laura is the author of more than 35 books on reading and writing. She is a recipient of NCTE's Richard W. Halle Award for Outstanding Middle Level Educator, and she mentors many emerging authors and teachers. Recently, author and educator Patty McGee had the chance to talk with Laura about teachers making the time and space in their day for independent reading, and how their students and teaching practices benefit when they make that commitment.
Patty McGee:
Thank you for being here with me. Maybe we can just talk a little bit about the basics here. I mean, it feels instinctual to simply say that independent reading is important. But can you just sum up a couple of the things that really stand out as to why it's so valuable?
Laura Robb:
Okay, I'm going to start with some research because I think in the climate we are today with all the scientific stuff, a lot of the early research done in 1988 by Wilson Fielding, where they said that there was a direct correlation between the amount of reading students did and their reading achievement. So in 2004, Dr. Jay Samuels and Dr. Yi Wu published a study that followed scientific method, and the study corroborated everything that the 1988 study found out, that there was a powerful correlation between the amount of reading. And there's good reason for it because when we talk about amount, we're talking about time reading and the amount of words that students read during that time. And we know that, you know, when you read, you read different words in different contexts. So students are building their vocabulary. It's the best way to build vocabulary. They're building their background knowledge, and we know that you need background knowledge to understand. And they're developing literary tastes and fluency and finding out books that they love and can't put down.
It's probably the most important part of a curriculum, a language arts curriculum, yet it's the one that is always slips away. So I have a solution to that, and that is when I was working, the first year I worked with that very low population, the teachers would tell me they never got to independent reading. I said, open your class with independent reading. And every class opens. It is so unbelievable that kids go get their books, they find a comfortable place. It sets the tone of the whole class and the teacher can read a bit and then circulate and support some children. When you go in there, and they don't want it to stop, when the teacher says, 'Two minutes', you know, they go, 'Oh, no, no, no! Three minutes more, four minutes more!' And they beg for time, which tells you how powerful it is because what these children are learning to do is concentrate, which they never did. And most of the children in these classes never read a book, ever, until fifth grade. And they write beautiful things about that experience, that it changed their lives.
So the research is clear, you know. It works. And we know that if students read an hour a day, part at school, part at home, they will make enormous progress. I was just asking for 15 minutes in a language arts class, but I'm also asking for reading and content classes. What happens is we have children reading books at their instructional and independent level and then they go to science and history and math and they're in textbooks that are two, three, four, five years above their grade level. We need to find alternate texts on those topics and students need to read. And Richard Arrington said this a long time ago. He started saying it in 1977 in his wonderful article, "If they don't read much, how they ever gonna get good?" Perfect way of putting it. Well, they need to read all day, not just in one class.
Kevin Carlson:
After the break, Laura shares some other ways that teachers can make time for independent reading.
Announcer:
Looking for more information about distance learning? Benchmark Education has created resources to support teachers, students, and their families. All developed specifically with remote teaching and learning in mind. Learn more at benchmarkeducation.com
Patty McGee:
You shared one way to make independent reading a priority, and that's to start off the day with that. What else can people do, or maybe not do in order to really make the time out of the time they have?
Laura Robb:
The first thing is stop with the worksheets. You know, stop with vocabulary worksheets or vocabulary books. They don't work. We need to do all our strategy and schoolwork in the context of reading. And independent reading is the practice part. You know, I tell teachers to think of it as practicing football or soccer or, you know, band, the marching bands. You have to practice to really do well and to improve and to move forward. The same thing with reading. So what the teacher is modeling in a read aloud, and the kids are practicing with instructional texts, they are getting solid practice with their independent reading. And they get better and better. The more they read, the better they get.
You know, I will never forget, Patty, many years ago, I walked into a school that had very low scores and they wanted me to work with their teachers. And this was in elementary school. And I spoke to the principal at the end of our tour, and I said I didn't see any libraries. I didn't see a lot of books in any of the classes. And he said, 'You really think they need books to read? We have all these worksheets and programs and they're coloring in things.' And I said, 'Yes, if you want to play tennis, what do you need?
A tennis racket, a ball, a court, and practice. The same thing with reading. You need to practice.' But, you know, with the practice with reading, that independent reading does something very powerful. Children develop stamina, the ability to concentrate for long periods of time. They also develop literary tastes. They find out what they like to read, what they enjoy. And here's the biggest benefit, Patty. They develop a lifelong love of reading. And so the people who read during this COVID-19, sheltering in, they have a wonderful life. I have students emailing me and saying I can still go to other places. I can still get to know new people. All I have to do is open a book.
Patty McGee:
Isn't that beautiful?
Laura Robb:
So some teachers have 60 minutes and there's no problem with fitting in independent reading. In middle school where I've been working a lot recently, teachers have about 45 minutes. So I tell them, think of your schedule in terms of two weeks. And so, you know, Monday, Wednesday, Friday, you focus on reading. Tuesday and Thursday, writing. And then you flip it the second week and you give writing the three days and reading the two. And when you think that way, you can definitely fit everything in.
But for me, there are four basics to any English language arts curriculum. The teacher reading aloud as a teaching tool, but also continuing to read aloud to introduce children to wonderful books and different genres and their love of what they're reading, just goes right into the hearts of the children who are listening. And then we have independent reading. Instructional reading, which is much higher than independent reading, but it moves students forward with the teacher's support. And then writing about reading, Patty. And I don't mean like, you know, canned prompts and making kids write essays all the time. But research has been done that says if children write informally lists, maybe words that describe their feelings, or a few sentences, if they do that with a book they can read, their comprehension of that book can improve up to 24%. I want that to happen all the time.
So I have teachers modeling how they respond to books. And that's what Travis does so beautifully. And then the children have a model and they have something in their head that they can refer to that will help them respond. And it also takes away the fear of writing. You know, it's your response and you can change it, right? You can alter it because that's what writers do.
Kevin Carlson:
Coming up, elevator talks, graffiti walls, book talks, and advice from Donald Graves. That's after the break.
Announcer:
Have a topic in mind? Visit us at teacherstalkshop.com and submit your topic idea. Or need an answer about a teaching practice or the podcast? You can e-mail your questions and topic ideas to info@teacherstalkshop.com.
Patty McGee:
That also brings up another question that often comes from teachers and parents, and that is, well, if they're reading independently, we can't see inside their minds. So how do we know that they are reading? But how do we also and this is, I think, a bigger question, how do we make sure that what they're showing us in order to share what they've been reading and thinking doesn't get in the way and take away that time from independent reading?
Laura Robb:
For me, it's a matter of trust. I'm looking at the glass half full. The more students read independently, the more background knowledge they acquire, the better their comprehension. Every child will take from a book what he or she brings and the energy they put into the book. I'm fine with that. I don't really believe at all in giving a grade for independent reading because it's a lifelong experience that we're developing. So here are just a couple of suggestions that are fun. I do one-minute elevator talks and I stole that from, you know, from business because, right. So what the kids, an elevator talk and reading is you give the title, the author, and in one or two sentences you blow us away with why this book really, you know, you loved it and who you might recommend it to. So what happens is those happen all day, all week long. If a child finishes a book and wants to do an elevator talk, they make an appointment with the teacher, and somewhere in that class, an elevator talk is announced. The kid stands up and it's so much fun. That's one way.
The other comes from something funny. When I was little, I wrote on the walls of our house and I drew pictures. I would write stories on the wall and then illustrate that. And my parents, at first they freaked out and I was punished, and they realized it wasn't going to stop me. So they got me big heaps of paper to draw on instead of the walls and having to repainting it. So I came up with a graffiti wall where you take a big piece of construction paper. And if a student read a book that they really want to recommend or when they just say, look, don't bother to read this, they can put the title, the author, again one or two sentences, and sign their name. And so those are two very easy ways and the purpose is not, as you can see, assessment. It's to advertise books. We know that when kids say, this is a great read, others are going to pick up a book. If I stand up and say, this is a great read, maybe one or two will, maybe not, you know, but they want to hear from their peers.
If you want to do something a little more, then you can do a book talk a month. And book talks should be short. You have to model what a book talk looks like. They don't retell a book. It's not like going through the whole book, but you might say for one book, tell me what changed your thinking about people, about life, about the topic. And just two or three minutes and give a book talk, and then you know why you enjoyed or did not enjoy the book. Or it could be, tell me if you bonded to the main character and what made you bond. You see, when kids want to read and I think you and me as well, Patty, we bond to that book. And I don't know if it happens to you. It happens, I'm sure it does, that all day long you're thinking about the book and if I'm into a book, and I'm like doing a workshop in the back of my mind, I'm thinking, Oh wow, during lunch I'm going to read another 10 pages because the book is so much a part of my mind, my heart, my desire to get back to it. And just when you think about all these things, that reading develops the imagination because we have to visualize. Like, I don't like seeing movies of books I love because I have in my head the way those characters look. I can see the settings. I want to keep what I have. And I think that children develop that the more they read.
So it's probably the most powerful thing that we can do. And I would tell teachers and parents, I would give them the advice that Donald Graves gave many times and resonated so much with me. Think about your own literacy life. Think about what you do. Does someone check up on everything you read on your own? Some books you get a lot out of, other books, maybe not so much. That's the way it is. So why should it be different for the children? I think we have to get out of that mode that everything has to have a grade in order for it to be valid.
Patty McGee:
One of the things that you and I talked about recently was that when we read, we become smarter and better, like every time we read something.
Laura Robb:
Right, you know, kids develop empathy and compassion, because if you have a classroom library that is diverse and inclusive and has books on a variety of cultures and beliefs and different parts of the world, the children will be learning about that. And so that if someone comes in from Somalia, that person is not a stranger but a friend in that class because children understand that differences become likenesses and that we all have likenesses and they are more liable to embrace change and differences in their peers than if they only know one thing at what the teacher chooses. And choice is key. Choice means that you respect the child, that you value the fact that they have interests that they want to pursue. And in addition to choice, the right to abandon a book. I remember when I was growing up, my parents felt that if I checked the book out of the library, it was my responsibility to read it. And sometimes I would pretend read just to, you know, fake read, just to make them think I was reading a book. No child should have to read a book that doesn't resonate with them. As an adult, I have a right to abandon a book. Why shouldn't a child? They're part of the human race, too, and they have the same feelings and attitude.
So choice, one thing I love to do, and not because I'm trying to like get a grade or say something negative. I like to ask a child, why did you abandon the book? Because I'm always curious what made this decision happen. And then we'll have a little conversation. The other thing that you can really get into a child's head, and I like the way that you mention that phrase, is through conferring and a part of an English language arts class, and as Travis so beautifully expressed, is conferring with children so that you can talk about a book. And that's all that needs to happen. And, you know, and kind of like work towards, well, what's the next one going to be? And if there's something that interests you and the teacher needs to be a reader so that he or she can share what they're reading at that point in their lives and the kids see that it's valued.
But I have to say one thing, Patty, that if you have independent reading every single day, what you're doing is developing the most valuable habit and you're giving a child a lifetime gift, because once they have the stamina, once they know how to choose a book, and that's something you have to show them how to do, that is easy and fun to read, then they are on their way to becoming a lifetime reader.
Patty McGee:
Absolutely. It is a huge gift, isn't it?
Laura Robb:
It's a gift that every teacher and every parent can give a child. And that is the gift of reading. I will tell you a funny story, part of it isn't. I was called into a school and the teacher did not believe in independent reading. It was a school in not too far from where I live. And I worked with the students for eight weeks and they were in charge of everything. They made a list of books they would love to see in the library. And we got a lot of those books for them because I wanted them to read what they were interested in and they would have conversations. But then they did Reader's Theater and they had little performances. Some of them developed websites. I just said, like, we're going to do one big thing and I want you to find what you want to do. But the last week I was there, I asked kids to tell me why they read. Why now? Why is reading important to them? And this, I'll never forget it, this one little boy. This is what he wrote, "When I'm in my room at night and I take up a book, I go to a world that is so different from mine. I meet people, I learn, and the only thing that can stop me from reading is if my pants are on fire." Oh, he needs to have his little behind burning to put a book down!
Patty McGee:
Oh that's fantastic!
Laura Robb:
And I want that for every child. I want every child to go places in the past, the present, the future, meet people, have experiences that you cannot have without reading in one lifetime.
Kevin Carlson:
Coming up, some final thoughts from Laura Robb.
Announcer:
If you're a teacher, Benchmark Education invites you to select the free e-book library of your choice, specifically curated for families and educators to use at home. K-6 English,K-6 Spanish, or K-6 Dual Language, each is supported by a free, idea-packed At-Home Family Guide. Simply sign up to get instant access when you go to benchmarkeducation.com/distancelearning
Laura Robb:
The principal is key. If the principal values reading, the principal will put aside money for classroom libraries that need to be replenished and added to every year, for books, real books for instruction and not a program that everybody can't read. The principal will train teachers to teach reading with books, and the principal will share his or her reading life with students on announcements by visiting classrooms.
Laura Robb:
I know my son Evan is big on that and he will go into a room and he says, I catch them reading, Mom, and I make such a deal about it and so that, I want every principal to think about their position and how they can influence teachers by supporting them and they can change children's lives. And I really can make this promise that if your school does 15 to 20 minutes of independent reading every day and continues it in other subjects, you will see the achievement gap close over two years. So, you know, but I really had to say that about the principal. It's hard for teachers to work alone and many of them do. But I want the principal to rethink the position that he or she has on reading. If it's not in favor of independent reading, and I want them to look at the research, they want to get that research study by Samuels and Wu. It's very interesting to read, and they have the ammunition. They have the information that supports the fact that in order to be a reader, you need to be able to choose your books, abandon books, and read. You've got to read. I can't, yeah, I mean, you can't be a pianist unless you practice the piano or anything. But, you know, we don't connect it to reading.
You need to practice reading to be a better reader. And so many skills are improved through that practice. You know, reading is for your head, but for your heart as well. And when it affects your heart, it can change you as a person and, you know, make you a more empathetic and compassionate person, but also give you a life that is your own that nobody ever can take away because it's all in your head and in your heart.
Kevin Carlson:
I have had the pleasure of working with Laura on several projects over the years, and she is as brilliant and kind a person as you could hope to meet.
Laura, thank you for being with us today. And thank you, Patty. And thank you for listening to Teachers Talk Shop. If you like what you hear, please subscribe to the show and share it in your social media networks. Next time on the Teachers Talk Shop podcast, Patty's back and she'll be talking about her experiences with distance learning, teaching daily lessons in the Benchmark Education Literacy Block Facebook group.
Thanks for listening. I'm Kevin Carlson