---
Multilingual Learners Prioritized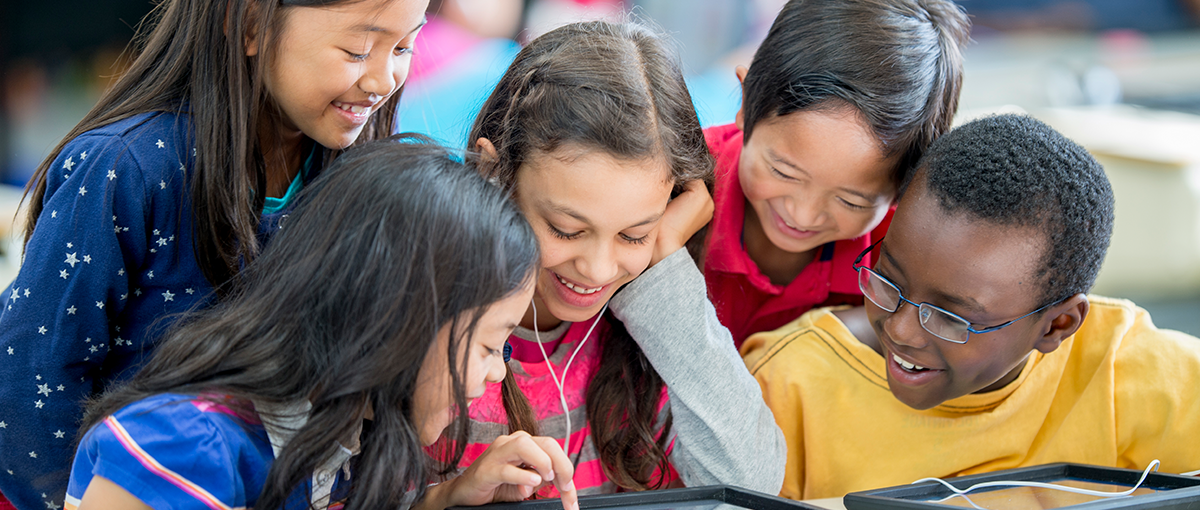 Our English Learner resources are highly customized, deeply integrated, and research based. We distinguish the needs of newcomers, long-term ELs, older ELs, and emerging bilinguals as we focus on 4 key principles of learning English:
Asset-Based Approach to English Learning
---
We value the knowledge, strengths, and backgrounds of each student in maximizing their learning potential.
On-Grade-Level, Engaging Content with Supports
---
We offer high-quality, intellectually rich materials that integrate language development, literacy, and content learning.
Foundational Skills Customized for ELs
---
We customize our foundational skills instruction to support the specific needs of English Learners, including oral language, vocabulary, and phonological awareness.
Commitment to Culturally Inclusive Instruction
---
We celebrate underrepresented voices in our resources to ensure that all students see themselves and their communities throughout their learning journey.
Proven Solutions for English Learners
English Learners achieved 2.5 times the growth in proficiency using Benchmark Education curricula compared to English Learners using other curricula.
The growth is measured using the percent of students in Grades 3-6 reaching proficiency on state tests in California, Colorado, Michigan, and Minnesota.
0
0.5
1
1.5
2
2.5
| | |
| --- | --- |
| Non-Benchmark Districts | |
| Benchmark Districts | |
0.87
2.15
---
MORE REASONS TO CHOOSE BENCHMARK EDUCATION